The Odyssee Hostel in Berlin!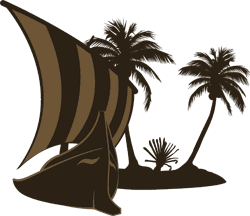 16 years ago, aided by a powerful wind in our sails, we set off into the world until we dropped our anchor in the middle of Berlin.
On board we have everything to quench a traveller´s desire: cozy cabins, clean bathrooms, a fully-equipped galley for self-catering, laundry facilities & of course a spacious main deck where hard-working sailors prepare a rustic breakfast and where one can meet fellow passengers or keep contact with those landlovers at home.
Or you may set off into your own sea-faring adventure: the Odyssee offers the ideal starting point to discover the lighthouses of Berlin: great culture & a phenomenal nightlife!
Our friendly crew at the command bridge is available night & day and is always equipped with compass & treasure map to inform you about maneuvers, wheather & swell. So get on board! We readily await your arrival...book your ticket now!